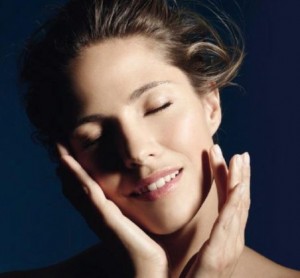 Is it even worth having the hope of miracle occurrence in a form of wrinkles disappearance? Probably, this dream might come true, if we apply Miracle night cream from Garnier. Let us see, if this product really works miracles.
Wrinkles – one of numerous things that are highly unwelcome when appeared on our face. Well, the skin aging process is definitely inevitable and, as a consequence, all of us is going to have wrinkled face one day, in the future. Fortunately, those who value youthful-looking appearance, can take advantage of all the ways of diminishing the appearance of fine lines and minimizing wrinkles formation. Mind you, yet not banish them totally. Why? To understand this, let us analyze how wrinkles are formed. Basically, wrinkles creation is influenced by genes and the natural, biological processes of human's. Of fairy great importance are also food products we consume. Namely, the more vitamins and micro-elements the better. Going further, the more mineral water we drink, the more moisturized and elastic our skin becomes. Must be remembered, when getting older, water collected in our dermis gradually is running out of our organism and, what is a consequence in this case, along with the water hyaluronic acid responsible for suppleness and smoothness disappears as well. Generally, the moment when wrinkles appear on our skin, in great extend, depends on the cosmetics we tend to use. With this in mind, badly-chosen products can do harm to our face skin, make it dry and irritated. Fairly negative influence has also the degree of environmental pollution, alcohol consumption, cigarettes smoking or being exposed to the solar radiation for long hours. So, what are the methods of proper skin care in order to inhibit the process of sikn aging successfully?
If you do not want to allow your skin getting wrinkled fast, it is advised to apply moisturizing creams systematically. One of this sort of cosmetics is the above-mentioned Garnier Miracle. Is it possible for the miracle to happen and to all wrinkles to disappear if Miracle Garnier applied? As the producer claims, in the morning, straight after our waking-up, the face skin is going to be rested and refreshed. In fact, there is a truth in this statement since our skin looks like that every morning even without any cosmetic application. It works this way due to the fact that during night our skin simply regenerates itself. Nevertheless, the thing that should be admitted, is the fact, Garnier cream hydrates and smooths face skin. In other words, due to Miracle from Granier our dermis regains adequate moisture level. How it is possible? This hydration is achievable thanks to the ingredients included into the cream since it comprises of watering hyaluronic acid, relieving jojoba oil and aromatic lavender oil, to name just a few.
Some concluding items of information, Miracle cream from Garnier is destined for women over 40. What is more, this cosmetic product is closed in a navy blue jar of 48 ml capacity.